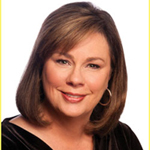 Lisa Jackson can't keep away from murderers, especially serial killers.  She's been helping to kill people everywhere from Savannah and New Orleans to San Francisco and the Pacific Northwest—and it's been worth it as her readers come back again and again, and her novels are fixtures on bestseller lists.
Lisa began writing at the urging of her sister, novelist Nancy Bush. Inspired by the success of authors she admired and the burgeoning market for romance fiction at the time, Nancy was convinced they could work together and succeed. They sat down, determined to write and to be published.
In a nutshell, who is Lisa Jackson?  Before she became a nationally bestselling author, she was a woman struggling to keep food on the table by writing novels, hoping against hope that someone would pay her for them. Today, neck deep in murder, her books regularly appear on the  New York Times, the USA Today, and the Publishers Weekly national bestseller lists. As those who know her can attest, this funny, smart woman who enjoys making the hair stand up on the back of her readers' necks, is a mom, a daughter, a workaholic and an amazing writer.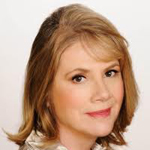 New York Times and USA Today bestselling author Nancy Bush started her writing career with romances but soon moved to her favorite genre, mystery/thrillers. Somewhere in between, Nancy moved from the Pacific Northwest to New York and spent several years writing for one of TV's most highly-rated soap operas.  Individually, and with her bestselling sister Lisa Jackson, Nancy has more than twenty successful novels to her credit.
The La Jolla Writer's Conference recently had the opportunity to interview Lisa and Nancy.
What made you want to become a writer? 
Lisa:  I always thought about writing and was an English major in college, but deep in the back of my mind I considered it a pipe dream, that I could never make a living at writing.  However, my sister, who graduated in nutrition from college saw an article in a magazine about young mothers making money writing romance.  She suggested we try it.  I resisted, then looked around at my current job which was babysitting.  I decided maybe she was right, so we gave it a whirl even though we'd never read a romance novel to that point.  Guess it worked.  Thanks, Sister Nan!
Nancy:  I read an article about young mothers writing romance after the last child was in bed and I thought, that's what I want to do.  I started out in romance and slowly changed to mysteries and thrillers.
What is the toughest thing for you about being a writer? 
Lisa:  Oh, there are a lot of things.  I think actually sitting down and writing, finishing the book is the toughest thing when there are so many other distractions in life.
Nancy:  Finding the time to actually sit down and put words to paper.  There are way too many distractions!
What is the one piece of advice you would give to unseasoned writers?
Lisa:  Write the whole book. Finish it. It's easy to start a book or have an idea, or even have a hook or ending, but putting it together from page one to the end, that's the tough part. 
Nancy:  Don't give up your day job.
Who is/was your biggest inspiration as a writer? 
Lisa:  Wow.  That's a loaded question.  So many people come to mind.  How about the people who wrote the Bible?  Or the Iliad? Or all the books that were written before there were computers or printing presses, or even fountain pens?  Those guys were dedicated!  Currently, I'd have to say Stephen King because he's so good and so prolific even though I don't read all of his stuff.  He's my "go to" author.
Nancy:  My sister, Lisa Jackson.  She and I started writing together and we still plot together, work together, write together.  It doesn't matter whether we're writing jointly or our own.  Without her, I would have never have become a writer, and it sure wouldn't be as much fun without her, either.
What is your favorite book?
Lisa:  Oh, man, there are so many.  In any given year it changes and the list goes on and on.  I guess I'd have to say that he one that blew me away recently was Gone Girl by Gillian Flynn.
Nancy:   I never have a favorite for all time, but I always have a currently favorite book.  2013's favorite book so far is The Silver Linings Playbookby Matthew Quick.  I know it's a movie, but man, I liked the book!
For more information about Lisa Jackson and Nancy Bush and to read their books, please visit their websites:  http://www.lisajackson.com/ and http://www.nancybush.net/.
The La Jolla Writer's Conference is held annually in San Diego, CA.  The conference welcomes writers of all levels of experience and nearly every genre to learn about the art, craft, and business of writing in an intimate setting from New York Times bestselling authors, literary agents, publishers, publicists, and other amazing creative and business faculty.  For more information, visit www.lajollawritersconference.com.