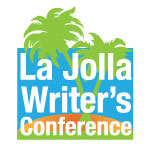 The 2017 La Jolla Writers Conference (October 27-29 at the La Jolla Hyatt at Aventine) is excited to announce that 6 Literary agents from across the country will be joining this year's awesome faculty.
Here's a brief look:
Angela Rinaldi – The Rinaldi Literary Agency
Steven Hutson – WordWise Media Services
Ken Sherman – Ken Sherman & Associates
Faye Atchison – Margret McBride Literary Agency
Annie Bomke – Annie Bomke Literary Agency
Jennifer Kim – Sandra Dijkstra Literary Agency
The LJWC prides itself on the accessibility of its faculty.  As such, all of the agents will be teaching intimate classes, participating in 7-Minute Pitch sessions, and facilitating Group Read & Critiques.  All of these opportunities are available as part of your registration, providing attendees with the opportunity to receive personal attention and feedback.
The LJWC welcomes writers of all genres and levels of experience to learn about the art, craft, and business of writing from industry experts in a uniquely personalized and intimate setting.  Over the 3-day conference you will enjoy:
Over 60 creative & business classes.
Direct access to a diverse faculty of agents, editors, bestselling authors, & industry experts covering nearly every genre.
Publishing, PR, marketing & branding experts.
Student-faculty ratio of 5 to 1.
Intimate class sizes for personalized attention.
Enrollment is limited to the first 200 attendees, so register soon!