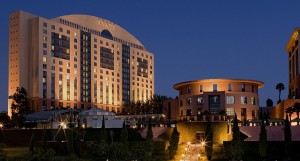 After 200+ hours of planning, 120 hours of great classes over three days, and incredible contributions from our wonderful faculty members and attendees, the 2013 LJWC has come to a close.
With no rest for the weary, we are excited to announce the location and dates for the 2014 La Jolla Writers Conference.
We will be hosting the 2014 LJWC at the wonderful Hyatt Regency La Jolla from October 24 -26, 2014.  We will be announcing our keynote speakers and faculty shortly.
In the meantime, as a conference that operates as a not-for-profit endeavor, we welcome everyone to take advantage of our Early Bird Registration Special.  Between now and November 18th, participants can register for the conference at a remarkably low $295.  This is a $90 saving from the normal registration fee and also comes with a wonderful gift of the more than 40 hours of the 2013 selected class recordings and keynote addresses.
Please remember that our conference prides itself on intimacy and that we strictly limit attendance to 200 people, so register soon.  We hope to see you there!