Store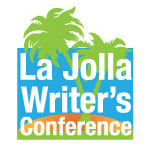 A one-time price of
$0.00
will be added to your order.
Maximum purchase amount of 200 is allowed
https://lajollawritersconference.com/facultystaff/
Many of our faculty make themselves accessible for a limited number of "Private Read & Critique" sessions. These meetings last approximately 20 minutes and require the participating attendee to pre-register and submit materials as detailed below. The cost for each private read and critique is $55. Read and critiques are scheduled during normal conference hours at the convenience of the faculty members, beginning Friday afternoon at 4:00 PM. Private Read & Critiques are only available to Full Conference attendees.
Once announced, faculty members can be selected for private reads on the Conference Registration page. As our faculty increases, additional names of participating faculty members will be made available for private reads. While we make every effort to keep the list of available faculty up-to-date and match you with your preferred reader, we cannot guarantee their availability. If you register for a private read and critique with a faculty member who is no longer available, you will be contacted by LJWC staff for an alternate choice or be issued a refund.
You may register for a Private Read & Critique at any time before the cut-off date of October 1, 2019. We send all Private Read & Critique submissions to our faculty members several weeks in advance of the Conference for review. Therefore, if you register for a Private Read & Critique, the following must be received by us at the below-listed address no later than October 1, 2019:
La Jolla Writers Conference
P.O. Box 178122
San Diego, CA 92177
1. A double-spaced selection from your manuscript of no more than 12 pages for each faculty member with whom you will be meeting. Include your name on each page of the submission and the same of the faculty reader on the cover of each submission.
2. A one-page, double-spaced synopsis of the manuscript.
3. Your name and the faculty reader's name on the first page.
All submissions must be on time. Late submission will not be accepted or returned and there is no refund for failure to submit materials on time.
While attendees enjoy the benefits of one-on-one sessions, our conference is designed with the intention of creating a very social atmosphere with a freely accessible faculty. Rest assured that if you do not participate in a Private Read & Critique, there will be ample opportunity to interact with our faculty