Sponsors
The La Jolla Writer's Conference is a non-commercial conference that offers integrated sponsorship and advertising opportunities to limited number of organizations each year.  please feel free to contact us if you are interested in participating.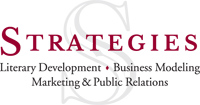 For nearly two decades, STRATEGIES has enjoyed working with an exceptional array of people.  From novice writers seeking guidance on writing and publishing options to professionals looking to use a book to augment their business needs;  from politicians looking to hone their craft and deliver a message to business people interested in branding and introducing themselves or a product to the public; from entrepreneurs developing a business model to New York Times bestselling authors seeking to supplement the efforts of their in-house representation, STRATEGIES specializes in unique, personalized, result-oriented approaches to assist our clients in reaching their goals.
There are three components to what STRATEGIES handles:
We welcome the opportunity to speak with you about your project and goals.  Please feel free to Contact Us or fill out a Complimentary Consultation Request to discuss your specific goals.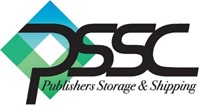 At PSSC we provide publishers end-to-end service solutions for all your inventory management needs. PSSC offers order fulfillment and logistics expertise in both domestic and worldwide supply chains.  Located in Massachusetts and Michigan, our state-of-the-art facilities and premiere customer call center provide the highest standard of service to you — our partner.
Our customers always come first. If you have a unique demand, we can work together to provide a solution to help you service your customers. Our Customer Service team is dedicated to supporting your needs and, most importantly for you, the needs of your customers. Call today to explore how PSSC can answer your fulfillment needs.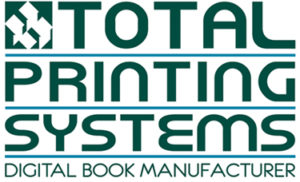 Total Printing Systems
is a digital book manufacturer offering single to full color on covers and interiors in all bind styles. Our niche is short-run book printing using the latest digital technology with high-speed inkjet web and toner presses. All binding is done in-house and we specialize in short-run case binding. Fulfillment, inventory management, and warehousing services are also available.
We now offer Scodix SENSE™ Variable Density Spot UV which will make your book covers stand out! 
Visit 
www.tps1.com
 to experience our Instant Quote pricing tool.
Twitter: @Total_Printing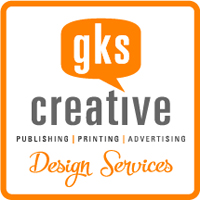 GKS Creative is a full-service firm offering award-winning, professional book design, prepress, and publishing services. For nearly twenty years, we have provided prompt and courteous customer service, competitive pricing, great typography and beautiful design.