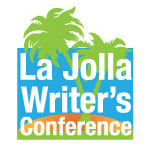 2020 LJWC POSTPONED
After careful consideration, the 20th annual La Jolla Writer's Conference has been postponed until October 22-24, 2021.
If you already registered for the 2020 event, a staff member will be in touch.
Between now and the 2021 event, we plan to offer a series of free online classes on the art, craft, and buisiness of writing and publishing. Please enter your email below if you would like to be notified of these opportunities.