I am often asked what i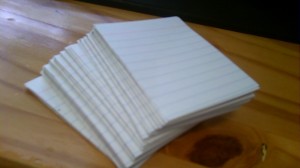 t takes to put the LJWC together.  It starts with about 30 great faculty members willing to donate their time and knowledge.  This year we have added experts in the fields of film and foriegn rights, e-book publishing and distribution, website design for authors, and online marketing for authors.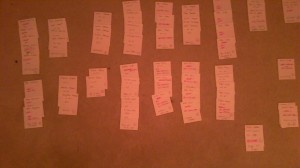 Then comes the big board.  88 empty boxes that need to be filled in with diverse classes every block period.  The trick is to do our best to make sure every session offeres something for everyone while simultaneously adhereing to our faculties availability, AV needs, and private read and critique schedules.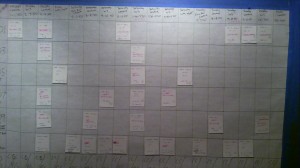 Any guesses on the number of hours this step takes to put together?  Closest answer gets a free copy of this year's class recordings.