Faculty/Staff
2018 LJWC Faculty & Staff
("PR&C" indicates those faculty members participating in Private Read & Critiques.) Full conference attendees can register for PR&Cs on the conference registration page.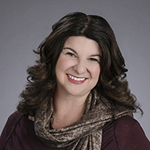 Marni Freedman, M.S., LMFT, studied at the University of Southern California and has worked as a professional screenwriter, writer, writing coach, therapist for writers and writing teacher. She wrote the play "Two Goldsteins on Acid," which she then adapted into the film, "Playing Mona Lisa" by Touchstone Pictures. She teaches at San Diego Writers, Ink and UCSD Extension, runs the successful San Diego Writers Network, produces a yearly theatrical Memoir Showcase, and runs her own Writing Coach business (www.eWritersCoach.com) managing all aspects of writers' careers. Her first book, 7 Essential Writing Tools: That Will Absolutely Make Your Writing Better (And Enliven the Soul), was published in April of 2016.  Her next book, The Memoir Map, will be released in 2017. This September, Marni launched thefeistywriter.com to help writers find and believe in their authentic voice.
Proposed Classes:
Plotting Magic with the 15 Plot Spots
The 3 Dynamic Templates for How To/Self Help Books
Writing the Kick Ass Self Help/How To/Thought Leader Book Workshop
Memoir 101: How to Write Your Life
---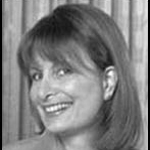 Antoinette Kuritz specializes in book development, PR & Marketing, and media training for authors.  Anticipating the enormous changes about to come to the publishing industry, in 2001 she founded the La Jolla Writers Conference, the first such conference to include the business of writing along with classes on the art and craft.  For more than eight years Kuritz hosted Writer's Roundtable radio show, and for more than fifteen years she did the book segment on KUSI-TV San Diego. She is also the founder of STRATEGIES Literary PR & Book Development and the co-editor of the La Jolla Writer's Conference Presents Writers on Writing: Insights from Bestselling Authors.
Proposed Classes:
Who's in Your Team?
Media Training 101 – Your Road Map to Handling Traditional PR Like a Pro
Crafting Your Pitch
Where the Rubber Meets the Road: Media Training for Authors
---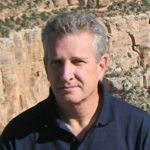 Born and raised in San Diego, California, Andrew attended La Jolla High School before enrolling at the University of Oklahoma, where he earned a Bachelor of Science Degree in Architecture.
At a very young age, he won his first pellet gun shooting competition at summer camp. His early fascination with rifles became a life-long devotion to excellence in marksmanship with high-power rifles. He has won numerous competitions throughout the Southwestern United States, including a gold medal at the 1995 Excellence in Competition match at the Nevada State Championship, and a first place victory at the 1994 Arizona State Championship, 1,000 Yard Service Rifle Match. Currently, Andrew holds the classification of Master in the NRA's High Power Rifle ranking system.
Andrew began writing fiction in 1990. He sold a short story, Mr. Haggarty's Stop, to San Diego Writers Monthly in October, 1992. He continued to write, exploring both the novel form and screenplays. After attending his first writer's conference in 2005, he became serious about writing the Nathan McBride stories.  Read more…
Proposed Classes:
The Key to Great Fiction
All Genre Group Read & Critique
---
Brian Jud is an author, book-marketing consultant, speaker, seminar leader, television host and president of Premium Book Company that sells books to non-bookstore buyers on a non-returnable, commission basis. Brian is also the Executive Director of the Association of Publishers for Special Sales (formerly SPAN).
Brian is the author of How to Make Real Money Selling Books (Without Worrying About Returns) This is the ultimate do-it-yourself guide to selling your books to non-bookstore buyers in large quantities, with no returns. He also wrote Beyond the Bookstore (a Publishers Weekly® book), a primer on non-bookstore marketing.
Brian has also written and published five titles on career transition that are distributed internationally. He is a prolific writer of articles about book publishing and marketing. He is the author of the eight e-booklets with Proven Tips for Publishing Success and the contributing editor to the monthly newsletters, Book Marketing Matters, The Sales Informer, The Authority and Bound to Sell. He was the host of the television show, The Book Authority that aired for 13 years.
Brian was an adjunct lecturer of sales and marketing courses for graduate and undergraduate students at the University of Hartford and the University of Connecticut. Brian is a regular speaker on marketing topics at IBPA's Publishing University and for publishing groups around the country. Brian has a BS degree in Marketing from the University of Cincinnati and an MBA in Marketing from Xavier University.
Proposed Classes:
How to Sell Books in Large, Non-Returnable Quantities
How to Find and Contact Non-Bookstore Buyers
Pre-Publication Marketing Activities
How to Get on and Perform Well on TV and Radio
---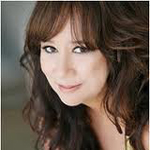 Lissa Price's debut novel STARTERS by Random House is an award-winning, international bestseller published in over thirty countries, with high praise from Harlan Ellison, Kami Garcia and The Los Angeles Times. Dean Koontz called this YA futuristic thriller "a smart, swift, inventive, altogether gripping story." The book trailer played in front of The Hunger Games film in major cities.
The sequel, ENDERS, also a bestseller, was called "delightfully disturbing" by Kirkus. Her publishers have toured her in the US, Canada, the Far East and Europe. She's spoken at ComicCon, the Boston Book Festival, the Turin Book Festival and many others. Discover more at www.LissaPrice.com and follow her at @Lissa_Price and LissaPriceAuthor on FB.
Proposed Classes:
Everything You Wanted to Know About Agents
Rewrite Me, Your Work is Begging You!
Query 911- Help Me Get an Agent!
Discovering Your Story–A Writing Workshop
---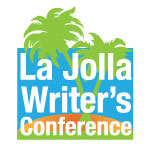 Warren Lewis's credits as screenwriter include Black Rain  (Paramount) and The Thirteenth Warrior (Touchstone).  He has worked on assignments for most of the major film and television studios including Sony, Warner Brothers and Foxb. His recent scripts include, A World Away – a modern retelling of The Dybbuk, The Brownsville Boys: A Tale of Murder Incorporated; Trade Craft, an espionage thriller; The Tale of the Bloodstone Riders, a western set on post-civil war Texas, and The Point, a one hour drama. Lewis holds an MFA from The California State University at Fullerton. Warren Teaches Screenwriting at the UCSD and UCLA extensions and Screenplay adaptation and genre for screenwriters at The California State University at Fullerton. Warren is the 2014 recipient of the La Jolla Writers Conference Persons of Letters award.
Proposed Classes:
Genre and its Applications
Adaptation
The Screenplay
The Pitch
---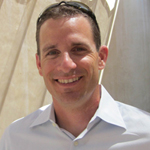 Jared is the Director of the La Jolla Writers Conference, Director of Business Operations for STRATEGIES Literary Public Relations and a managing partner of The Kuritz Group, Inc. Jared is the creative director. He specializes in helping authors position themselves and their book(s) as a part of their overall business plan. He develops and oversees the implementation of client media marketing plans, social media campaigns, website development, press kit materials, media training courses, video media montages, and directs article, manuscript, and book content, design, & development. He has personally handled multiple national campaigns resulting in hundreds of thousands of book sales, paid speaking engagements, national book awards, and a multitude of endorsements. Jared regularly teaches classes at UCSD. He believes that book development, management, and public relations are not brain surgery. It simply takes the proper knowledge and appropriate implementation to create a foundation for the best possible results.
Proposed Classes:
Publishing For A Profit: Understanding Your Different Publishing Options & How They Can Work For You
Beyond Retail Sales: 3 Ways to Turn Your Book into a Profitable Business
Self-Publishing Publishing 101: Demystifying The Process
Social Networking Activities That Work!
How to Identify & Create A Realistic Business Model
PR and Marketing and Advertising, Oh My
How to Create and Build a Speaking Career
Professional Branding for Authors
---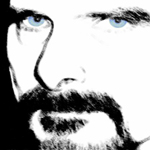 Mark A. Clements – PR&C
Mark A. Clements is the author of four published novels of horror and suspense, three of them award-winning; two unpublished novels, both of them unpublishable; and three ghostwritten novels, two of which he's proud of.
He has taught writing in places as exotic as Irvine, California and as mundane as Lake Como, Italy.
He believes that all stories are mysteries.
Proposed Classes:
Taking Criticism
Writing Better
Red-Eye Group Read & Critique Workshops
---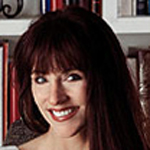 A former editor for Simon & Schuster and Harcourt Publishers—and a founding faculty member of the La Jolla Writers Conference—Martha is the executive editor at The Ken Blanchard Companies and the coauthor of Trust Works! Four Keys to Building Lasting Relationships (with Ken Blanchard and Cynthia Olmstead).  Over the course of her career she has edited hundreds of books, including the blockbuster bestsellers Feel the Fear and Do It Anyway, The One Minute Entrepreneur (a #1 New York Times bestseller in 2007) and The New One Minute Manager. She is also the author of the Edgar-nominated, Shamus award-winning series of mystery novels featuring private investigator Elizabeth Chase.
Proposed Classes:
Books Aren't Written; They're Rewritten: Revision Basics
It Takes a Village: The Power of Collaboration
Fiction Writers Read and Critique Workshop
Nonfiction Writers Read and Critique Workshop
---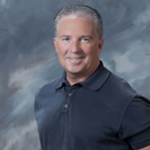 William Craig Reed is the author of the New York Times bestselling non-fiction book Red November: Inside the Secret U.S. – Soviet Submarine War (HarperCollins, 2010) and The Eagle and the Snake: A SEAL Team Six Interactive Thriller. He is also the co-author of Tarzan, My Father with the late Johnny Weissmuller, Jr. Born in a naval hospital on the U.S. island of Guam, where his father won a middle-weight navy boxing championship, Reed is no stranger to the military. He served as a U.S. Navy diver, submarine weapons technician, and espionage photographer for special operations aboard nuclear fast-attack submarines. Reed earned commendations for completing secret missions during the Cold War, several in concert with Navy SEAL teams, and is the only author invited by the U.S. Navy to observe recent Ice Exercise submarine operations in the Arctic. Reed is an alumnus or member of numerous military, veteran, and technology associations, allowing him to reach an audience of millions.
BC, as he is known to friends, grew up in a tiny Turkish village where his family raised a baby bear named Scratchy – feeding him for the first time from an eye dropper and then milk bottles. He still has home movies of Scratchy following him and his sister down a playground slide. Scratchy became instrumental in triggering an epiphany for BC's father, one that helped solve a top secret technical problem that empowered President Kennedy to trump Nikita Khrushchev during the Cuban Missile Crisis. BC revealed this and other shocking information in his critically acclaimed New York Times bestselling book, Red November.
When not writing, Reed is a partner in Aventi Group—a technology marketing consulting firm with clients that include Apple, Adobe, Cisco, HP, SAP, and Symantec. Reed holds an MBA in Marketing and was a former vice president and board director for the Silicon Valley American Marketing Association. He founded two software companies and developed an innovative mobile device app (called PIERapp™) that automatically customizes ebook content based on a reader's personal preferences and selections. Reed met the love of his life, Sarah, (who is from England) at the San Diego airport while conducting research on his latest book, COLD WAR III. In his rare spare time, Reed likes to mountain bike, hike, golf, scuba dive, and smoke cigars. He is also a founder and Board Director for the Us4Warriors Veterans Support Foundation (www.us4warriors.org). Proceeds from the COLD WAR III book help support this foundation.
Proposed Class:
Neuron Character Creation
Group Read & Critiques
---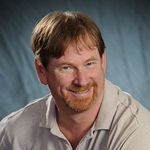 Brennan Harvey is an award-winning author, capturing first place in the International Writers of the Future Contest for the first quarter, 2010. His novelette, "The Truth, From a Lie of Convenience," is available in L. Ron Hubbard Presents Writers of the Future, Vol 27 at Amazon and local bookstores.
In high school, Brennan won a certificate for "Composing an exceptional article for the CDC bulletin." He promptly forgot about this, until he found the award in 2002. He first realized he had a talent for writing in college, when his teacher asked for permission to publish one of his short stories in the school paper. The deadline had passed, unfortunately, and the story was not accepted.
During his work life, one of his bosses stated that he documented projects and communicated in writing better than any of his peers. It was after this that he started writing on a "hobby" basis. As he got more serious, he took creative writing classes. He finished 1/3 of his first novel "EVE320," before learning that few first-time novelists ever get published. So, he shelved the novel, and started writing short stories.
His first short story, "In the Service of Others," was a finalist in the L. Ron Hubbard Writers of the Future Contest. "This isn't as hard as I thought," he reasoned. Little did he know it would be years until he achieved any similar success.
Brennan's first published short story, "Willow's Bend" was a initally a class paper for a creative writing class. The story was published in Teacakes and Afternoon Tales: New Stories from Mississippi. His first novel, "EVE320," is a 110,000 word endeavor that is currently being revised. He's completed the first draft of his second novel, "The Nine-Finger Revolution," and is sending it through his critique group, the Long Beach Writers Meetup group. Meanwhile, Brennan is working on his third novel.
Brennan has served as the Meeting Coordinator for the Southern California Writers Association, Membership Chairperson for S.F. Novelist, and is the Organizer of the Long Beach Writers Meetup group. He has attended the La Jolla Writers Conference and Literary Orange since 2007 and attended Uncle Orson's Writing Class in 2008. He attended his first Nebula Awards Ceremony (as an observer) in 2009.
Proposed Classes:
Basic Creative Techniques
How to Build a Setting/World Lecture
How to Build a Setting/World Lecture
10 Techniques to Enhance Your Writing
---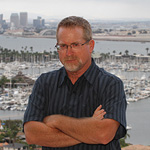 Matt
Coyle
 knew he wanted to be a crime writer when he was fourteen and his father gave him the simple art of murder by Raymond Chandler. His debut novel, YESTERDAY'S ECHO, won the Anthony Award for Best First Novel, the San Diego Book Award for Best Mystery, the Ben Franklin Award for Best New Voice in Fiction. NIGHT TREMORS was a Bookreporter.com Reviewers' Favorite Book of 2015 and was an Anthony, Shamus, and Lefty Award finalist. DARK FISSURES, the third book in the Rick Cahill crime series, was a finalist for the Macavity and Lefty awards and was a 2016 Top Pick for Bookreporter.com. BLOOD TRUTH has been nominated for the Shamus Award, was a Lefty Award finalist, a Foreword Reviews Book of the Year Silver Award winner for Thriller/Suspence, and a top pick by Bookreporter.com for Best Mysteries of 2017. WRONG LIGHT, 
Matt
's fifth Rick Cahill novel, come out in December. 
Matt
 is a graduate of UC Santa Barbara and lives in San Diego with his yellow Lab, Angus, where he is writing the six Rick Cahill crime novel.
Proposed Classes:
Fiction Group Read and Critiques
---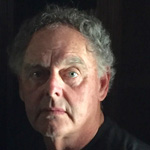 DP Lyle, MD is the Amazon #1 Bestselling; Macavity and Benjamin Franklin Silver Award winning; and Edgar (2), Shamus, Agatha, Anthony, Scribe, USA Today Best Book Award (2), and Foreward INDIES Book of the Year nominated author of many non-fiction books as well as numerous works of fiction, including the SAMANTHA CODY, DUB WALKER, and JAKE LONGLY thriller series and the ROYAL PAINS media tie-in novels. His essay on Jules Verne's THE MYSTERIOUS ISLAND appears in THRILLERS: 100 MUST READS and his short story "Even Steven" in ITW's anthology THRILLER 3: LOVE IS MURDER. He served as Editor for the Southern California Writers Association's short story anthology, IT'S ALL IN THE STORY as well as contributing the story "Splash." His short story "Bottom Line" appears in th Sherlock Holmes inspired anthology FOR THE SAKE OF THE GAME.
He has worked with many novelists and with the writers of popular television shows such as Law & Order, CSI: Miami, Diagnosis Murder, Monk, Judging Amy, Peacemakers, Cold Case, House, Medium, Women's Murder Club, 1-800-Missing, The Glades, and Pretty Little Liars.
He was born and raised in Huntsville, Alabama where his childhood interests revolved around football, baseball, and building rockets in his backyard. The latter pursuit was common in Huntsville during the 1950's and 60's due to the nearby NASA/Marshall Space Flight Center.
After leaving Huntsville, he attended college, medical school, and served an internship at the University of Alabama; followed by a residency in Internal Medicine at the University of Texas at Houston; then a Fellowship in Cardiology at The Texas Heart Institute, also in Houston. For the past 40 years, he has practiced Cardiology in Orange County, California.
He is the co-host, along with Jan Burke, of CRIME AND SCIENCE RADIO on SUSPENSE RADIO.
Proposed Classes:
Voice: Whose Story is It?
The Psychology of Character Motivation: Understanding the Whys of Character Thought, Action, and Dialogue
Plotting the Perfect Murder
Ask the Doctor–A Medical and Forensic Q & A Session
Group Read & Critique
---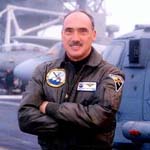 George Galdorisi – PR&C
GEORGE GALDORISI is a career naval aviator whose thirty years of active duty service included four command tours and five years as a carrier strike group chief of staff. He began his writing career in 1978 with an article in the U.S. Navy's professional magazine, U.S. Naval Institute Proceedings.
In addition to his Rick Holden thrillers published by Braveship Books, he has written thirteen other books distributed by mainstream publishers, including several bestselling novels in the rebooted Tom Clancy's Op-Center series, including Out of the Ashes, Into the Fire, Scorched Earth, and Dark Zone.  With his longtime collaborator, Dick Couch, he coauthored the New York Times best seller, Tom Clancy Presents: Act of Valor the novelization of the Bandito Brothers/Relativity Media film.  He is also the author of The Kissing Sailor, which proved the identity of the two principals in Alfred Eisenstaedt's famous photograph; as well as over three-hundred articles in professional journals and other media.
George has received a number of national and international writing awards, including: the Navy League of the United States Alfred Thayer Mahan Award for Literary Achievement, the Surface Navy Association Literary Award, the Navy League of Australia's Annual Essay Competition, the Naval Helicopter Historical Association Mark Starr Pioneer Literary Award, and the Military Writers Society of America Silver Medal Award, among others. George speaks frequently at writing classes and seminars including: San Diego State University Writers Conference, La Jolla Writers Conference, San Diego Writer's Ink, Southern California Writers Association, Coronado Writer's Workshop, and other venues.
Proposed Classes:
A Thrill a Minute: Crafting, Pitching, Selling, and Promoting Thrillers
You Don't Have to Make it Up: Breaking Into the Non-Fiction Market
Finding the Heart of Your Story: Your Original Idea
Developing Your Book's Plot and Narrative: From Dissection to Inspiration
---

JONATHAN MABERRY is a New York Times bestselling author, 5-time Bram Stoker Award-winner, and comic book writer. His vampire apocalypse book series, V-WARS, is in production as a Netflix original series, starring Ian Somerhalder (LOST, VAMPIRE DIARIES) and will debut in 2019. He writes in multiple genres including suspense, thriller, horror, science fiction, fantasy, and action; and he writes for adults, teens and middle grade. His works include the Joe Ledger thrillers, Glimpse, the Rot & Ruin series, the Dead of Night series, The Wolfman, X-Files Origins: Devil's Advocate, Mars One, and many others. Several of his works are in development for film and TV. He is the editor of high-profile anthologies including The X-Files, Aliens: Bug Hunt, Out of Tune, New Scary Stories to Tell in the Dark, Baker Street Irregulars, Nights of the Living Dead, and others. His comics include Black Panther: DoomWar, The Punisher: Naked Kills and Bad Blood. He lives in Del Mar, California.
Proposed Classes:
What Scares You?
Building Your Professional Brand
The Art of the Pitch
Writing Fight and Action Scenes
---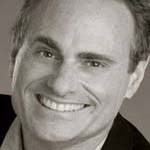 Ken Sherman is President of Ken Sherman & Associates, a Los Angeles based literary agency. The company was established in 1989, and handles film, television, and book writers, as well as selling film and television rights for books and life-rights.
An agent for more than twenty years, Ken is also a popular and accomplished speaker, having taught and lectured extensively at venues including UCLA, USC, Loyola Marymount University, both in New Orleans and Los Angeles, The Santa Barbara Writers' conference, the American Film Institute, The San Francisco Writers Conference, The Maui Writers Conference, The University of Oklahoma, Sherwood Oaks Experiment College, The Santa Fe Writers Conference, The Novelists, Inc. Conference in San Diego, The Aspen Institute, the Aspen Summers Words Writers Conference and The Eugene International Film Festival where he recently received a lifetime achievement award.
Since graduating from the University of California-Berkeley with a major in psychology, Ken has returned numerous times to the classroom to teach his course, "The Business of Writing for Screen, Television and the Publishing Worlds," at both USC and UCLA. He also co-taught a screenwriting class for many years at the Eugene International Film Festival.
Ken maintains strong community involvement as well, serving as an Arts and Cultural Affairs Commissioner for the City of West Hollywood, is a founding member of the British Academy of Film and Television/Los Angeles (BAFTA), and is a member of both the Academy of Television Arts and Science and the International Advisory Board of the Christopher Isherwood Foundation.
We offer internships for current students who would receive class credit.
Proposed Classes:
How to Find and Work with an Agent
Facing Rejection Head On
Moving Your Book to Film & Television–Even the Stage
How to Make Your Work Pitch-Ready
Group Read & Critique
7-Minute Pitch 
---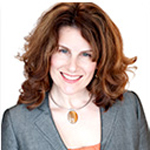 Personal Branding Expert and Internet Marketing strategist Jeniffer Thompson is passionate about helping authors find their way on the Internet. Whether you are a new or established author, or you're looking to start a new business, Jeniffer Thompson and her team at Monkey C Media have the experience to guide you on your journey. Monkey C Media, a branding company, delivers easy-to-update, custom websites with an integrated marketing strategy. Jeniffer listens to your goals and shows you how to combine your passion with your expertise and develop a brand that drives your success.
Proposed Classes:
5 Steps to a Powerful Author Website
Reach More Readers with a Professional Book Cover
Book Cover Critique Workshop
---
Steven Hutson is a native of Los Angeles, a child of the sixties, and a storyteller almost from birth. He established a business as a freelance editor in 2005, handling hundreds of books in almost every subject and genre. He managed a writers' conference for several years, and mentored hundreds of aspiring authors. Finally, in early 2011, Steve hung out his shingle as a literary agent. He has placed his clients' works with Dutton, Hachette, Tyndale, HarperCollins, Potomac, David C. Cook, Writer's Digest Books, and others. Several clients have won prestigious awards for their works.
Today he speaks often at writers' events and writes two blogs. Swimming, gardening, and cooking keep his hands busy in-between. He lives in sunny Southern California.
Proposed Classes:
Rejection-Proof Submissions: Why You're Not Getting Published
Do You Need An Agent?
A Publishing Primer:  What You Need to Know
Group Read & Critiques
7-Minute Pitch
---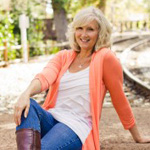 Susan Meissner writes historical fiction for Berkley Publishing, an imprint of Penguin Random House. Her novels include As Bright as Heaven, which received a starred review from Library Journal; Secrets of a Charmed Life (a 2015 Goodreads Choice award finalist); and A Fall of Marigolds, named to Booklist's Top Ten women's fiction titles for 2014. She is also RITA finalist and Christy Award and Carol Award winner. A California native, she attended Point Loma Nazarene University and is also a writing workshop volunteer for Words Alive, a San Diego non-profit dedicated to helping at-risk youth foster a love for reading and writing.
Visit Susan at her website: susanmeissner.com on Twitter at @SusanMeissner or at www.facebook.com/susan.meissner
Proposed Classes:
Crafting Compelling Character Motivations
Making Your Setting a Character
Plotting Your Novel from Start to Finish
Writing in the Wilderness
---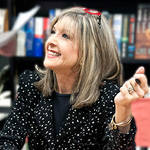 HANK PHILLIPPI RYAN is the on-air investigative reporter for Boston's WHDH-TV, winning 34 EMMYs and dozens more journalism honors. The nationally bestselling author of 10 mysteries, Ryan's also an award-winner in her second profession—with five Agathas, two Anthonys, two Macavitys, the Daphne, and Mary Higgins Clark Award. Her novels are Library Journal's Best of 2014, 2015 and 2016. Hank's newest book is psychological thriller TRUST ME (August 28, 2018) ‒ named one of the Biggest Thrillers of Summer 2018 by BOOK BUB, PopSugar and CrimeReads.
Proposed Classes:
Great Beginnings
15 Ways to Jumpstart Your Writing
Perfecting Page One
Editing Secrets
---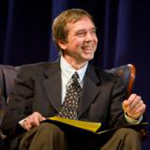 Dean Nelson is the founder and director of the journalism program at Point Loma Nazarene University in San Diego. He writes occasionally for the New York Times, the Boston Globe, Christianity Today, Sojourners, and several other national publications. He has won several awards from the Society of Professional Journalists for his reporting, and has written or co-written 14 books. Nelson is a frequent speaker at writing workshops and retreats.
He has traveled throughout the world covering stories of human interest — India, where he wrote about the slums of Bombay; Kosovo, where he interviewed and wrote about victims of terrorism; Tanzania, where he wrote about members of the Black Panther Party who live in exile; Tibet, where he wrote about religious persecution; Central America, where he wrote about poverty and contaminated water; New Orleans, where he wrote about the immediate aftermath of Hurricane Katrina; Haiti, where he wrote about the aftermath of the 2010 earthquake; Iceland, where he wrote about the literary scene there; Croatia, where he wrote about a part of Europe that is trying to reinvent itself after the breakup of the Soviet Union; Rome, where he wrote about the Canonization of Mother Teresa, and elsewhere.  Read More…
Proposed Classes:
Talk to Me:  How to Ask Better Questions, Get Better Answers, and Interview Anyone
The Truth is Interesting Enough–How to Make Creative Nonfiction Interesting Without Making it Up
The Best Writing Advice, From the Best Writers
Why Stories Matter, and Why YOUR Story Matters
---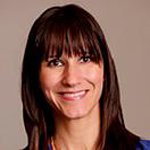 Angela Bole is chief executive officer of the Independent Book Publishers Association (IBPA), the largest book publishing association in the U.S. serving independent publishers and self-published authors. IBPA's mission is to lead and serve the independent publishing community through advocacy, education, and tools for success. IBPA's vision is a world where every independent publisher has the tools and knowledge needed to professionally engage in all aspects of the publishing industry.
Prior to joining IBPA, Angela served two years as deputy executive director of the Book Industry Study Group (BISG), an organization that fosters conversation and consensus across all sectors of the book business. Before that, she served two years as BISG's associate director and two years as its marketing and communications manager.
Angela holds a Masters of Science in Book Publishing from New York University and currently serves on the board of directors for the Book Industry Study Group. In 2017, she was awarded the Book Industry Study Group's Industry Champion Award, given to an individual whose efforts have gone beyond the requirements of his or her position to advance the book industry.
Proposed Classes:
Professional Publishing Standards with Angela Bole
Understanding the 9 Criteria for Reputable Hybrid Publishing
Metadata–What You Need to Know
---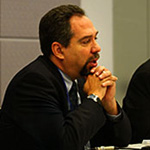 Paul S. Levine "wears two hats"–he is a lawyer (www.paulslevine.com) and a literary agent (www.paulslevinelit.com).
Mr. Levine has practiced entertainment law for over 35 years, specializing in the representation of writers, producers, actors, directors, composers, musicians, artists, authors, photographers, galleries, publishers, developers, production companies and theatre companies in the fields of motion pictures, television, interactive multimedia, live stage, recorded music, concerts, the visual arts, publishing, and advertising.
In 1998, Mr. Levine opened the Paul S. Levine Literary Agency, specializing in the representation of book authors and the sale of motion picture and television rights in and to books. Since starting his literary agency, Mr. Levine has sold over 150 adult, young adult, and children's fiction and non-fiction books to at least 50 different publishers and has had many books developed as movies-for-television, television series, and feature films.
Proposed Classes:
4 Ways Book Authors Make Money from Publishers: How Authors Go From Fingers on the Keyboard to Money in the Bank
The Legal and Business Aspects of Turning Literary Material and True-Life Stories into Movie and Television Programs
Selling a Literary Material or True Life-Story to Hollywood
Writing Book Proposals for Non-Fiction Books
7-Minute Pitch
---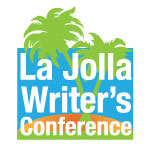 Margret gained eight years experience in the publishing industry prior to establishing her San Diego agency in 1980. She worked in the marketing departments of Random House and Ballantine Books in New York. Later, she became the Director of Publicity at Warner Books, and Director of Publicity, Promotions and Advertising for Pinnacle Books. She is a member of the Association of Authors Representatives (AAR) and the Author's Guild. She also serves on the La Jolla Playhouse Board at the University of California at San Diego.
Margret previously served on the Library Board of the University of California at San Diego and under her five-year direction, the UCSD Writers Conference attracted a distinguished faculty of publishers, editors and agents, as well as international participants.
Margret's initial success as a literary agent began in 1981 with the sale of the New York Times bestseller, THE ONE MINUTE MANAGER by Ken Blanchard and Spencer Johnson M.D., which has been an international bestseller for over 30 years.
Margret is interested in a wide range of commercial fiction and nonfiction, especially historical fiction, medical suspense, legal thrillers, and stories featuring strong female protagonists. She is not interested in sci-fi or fantasy.
Her nonfiction interests include biographies and memoirs, travel, history, psychology, health, self-improvement and business, especially entrepreneurship, management, and finance. She also has a weakness for business parables.
The Power of Your Opening Pages Fiction Read & Critique
Building Your Non-Fiction Bestseller
7-Minute Pitch
---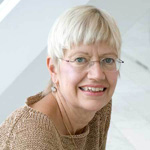 Margaret Weis was born in Independence, Missouri in 1948. She worked as an editor at TSR, Inc. and helped create and co-authored with Tracy Hickman the best-selling series, Dragonlance Chronicles and Dragonlance Legends. She is the author/co-author of many other best-selling series, including the Deathgate novels. Weis lives in Wisconsin with four dogs, Dixie, Tika, Joey, and Clancy. Weis and her dogs enjoy competing in flyball tournaments with their team, the Barkbarians.
Proposed Classes:
Writing in Shared Worlds
Tie-In Fiction
Choose Your Own Adventure
Fiction Group Read & Critique